It is easy for a business of any size or industry to improve cash flow and financial well being by taking advantage of easy to use e-business strategies. Foundational can guide you through the process of identifying which strategies make the most sense for your business, and putting those strategies into action.
Get Paid Faster with ACH Processing
In addition to streamlining invoicing with EDI, your organization can also implement ACH transaction processing in order get paid faster. Eliminating the paper in payables and receivables flows enables organizations to reduce outstanding accounts receivable and accounts payable, optimizing their cash conversion cycles. EDI also provides a lower-cost alternative to traditional paper-based payment methodologies, while eliminating errors associated with manual processes.
Prevent Fraud with Positive Pay
Using positive pay as a check fraud prevention mechanism is becoming standard practice for companies. By securely transmitting the details of checking account activity to your bank, your bank is able to protect you from counterfiet checks and alterted checks.

Foundational has worked with many large financial firms in implementing positive pay for our clients. We can guide you through the process of setting up positive pay with your bank.
Improve cash flow

Prevent fraud

Requires no hardware or software

Requires no in-house knowledge of EDI/B2B

Completely automated and tailored to your needs

Integrates with the services offered by most major banks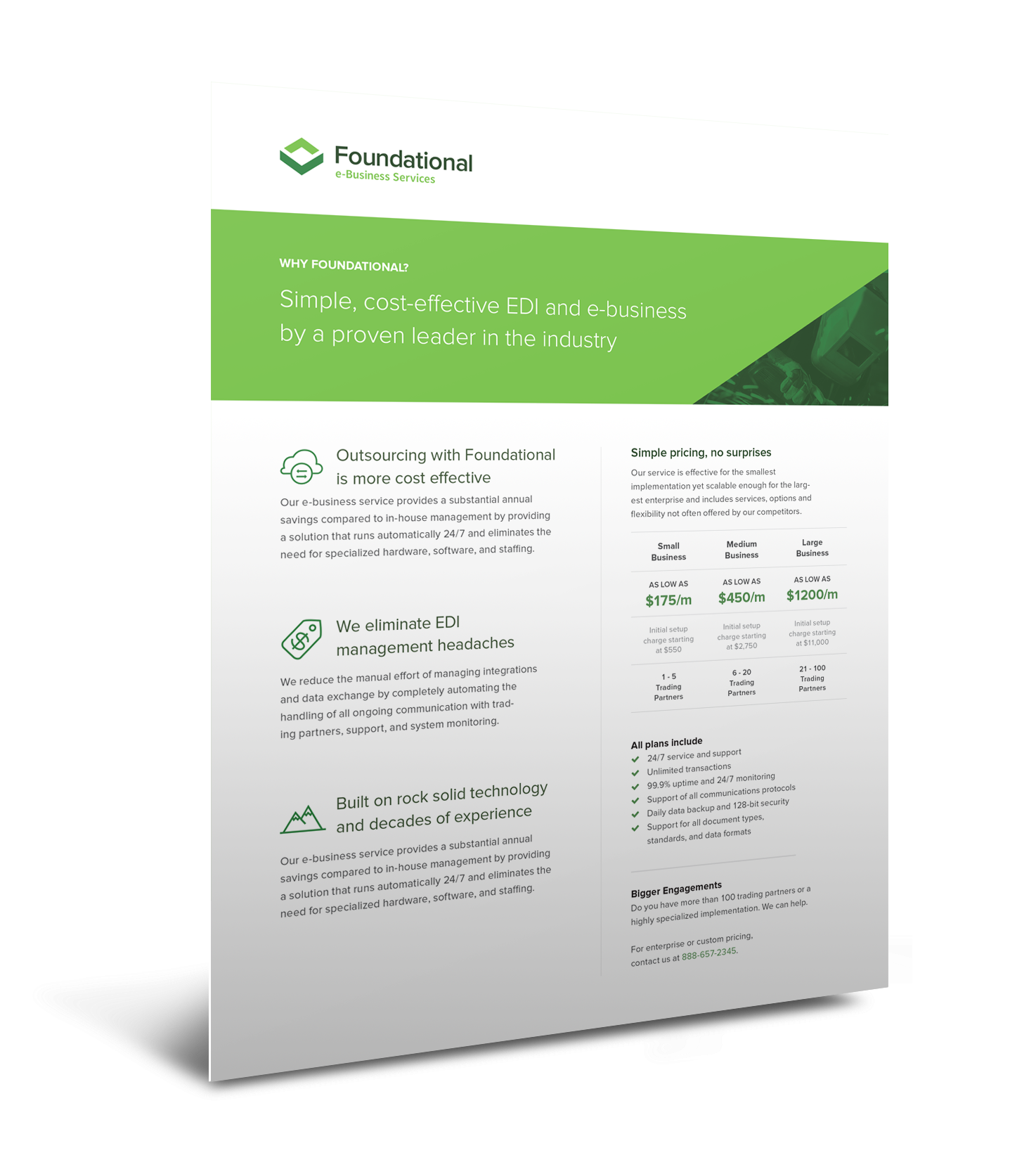 CAPABILITIES OVERVIEW
Eliminate your headaches and rest easy when you outsource EDI to Foundational
Download our Overview
Have us contact you to customize a solution that fits your business.
Or give us a call at 888-657-2345