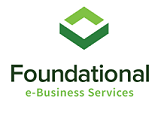 Outsourced e-Business and Managed EDI Services on a Strong Foundation
Nine years ago, Paragon Consulting created a Managed EDI Service in response to customer need.  Paragon already had over a decade of experience with enterprise IT consulting, and had recently purchased the rights to Metalware, an ERP system designed for metals and steel processors.
The Managed EDI Service addressed the needs of Metalware clients, and other Paragon Consulting customers to conduct EDI in a more efficient and cost effective manner.  It wasn't long before the service took on a life of its own and became a separate business unit within Paragon, and it became known as Paragon B2B.
Since inception, Paragon B2B has been dedicated to providing excellent value and service.  We act as the outsourced EDI and B2B department for our customers – ensuring that EDI and e-Business flows smoothly and is handled by our e-Business experts so that our customers can focus on what they do well.
Fast forward to 2015, and Paragon B2B is again evolving.  We believe the transactional data that is communicated via EDI and e-business is the foundation of your business and we've created a brand that conveys that belief, Foundational e-Business.
We are still the same experts with decades of experience with EDI and e-Business.  We are still passionate about providing exceptional value and stellar customer service.  However, we now have an updated name, look, and brand.
We hope you like the new look and content.  We look forward to providing additional content related to the world of e-commerce.  If you have questions about us, the state of the e-business industry, or specific e-commerce questions we'd love to hear from you!