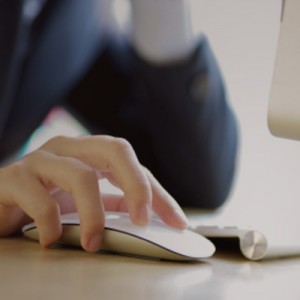 Any time I get the opportunity to speak with customers or potential customers I like to ask about what is working well for them what's not working so well.  Particularly when it comes to EDI and e-business.  One of the e-business complaints I hear most often is that companies are spending too much time jumping from portal to portal in order to retrieve orders, send invoices, send ship notices, etc.
My aim, ever since getting started with EDI 20 years ago, has always been to help businesses communicate more effectively with e-business. In my early days, the EDI portal was touted by many as the solution to ensure EDI compliance across the supply chain. I was never impressed with this one-sided solution.  The portal owner basically wins by offloading the data entry to the trading partners on the other side of the transaction.  In my book, this doesn't qualify as improved efficiency…it's just shifting the burden elsewhere.  It also leaves the door open for human error.
To my dismay, nearly 20 years since I started working with EDI the portal is still one of the top e-business complaints among small to medium size businesses.  Often times I'm asked what tools we can provide that will automate the jumping around from one portal to the other – I've even been asked to develop an API to connect to a popular retailer's e-business portal.  Naturally, this doesn't make sense and when I offered up EDI as an alternative solution it opened up an entirely different, and productive conversation.
My advice to the SME that has to visit multiple portals: make better use of EDI.  If your trading partner is sophisticated enough to set up a web portal to manage transactions surely they're capable of conducting real e-business.  20 years ago it rarely made sense for the small to medium size business to jump into EDI, but many things have changed in that time.  It really doesn't have to be expensive, and it certainly doesn't need to rack up costly consulting hours or require in-house expertise.  Perhaps it did 20 years ago…but not any more.  So the next time your big customers points you to their portal, tell them you'd rather do it right and use EDI.  They'll probably be impressed with your initiative to do it the right way.